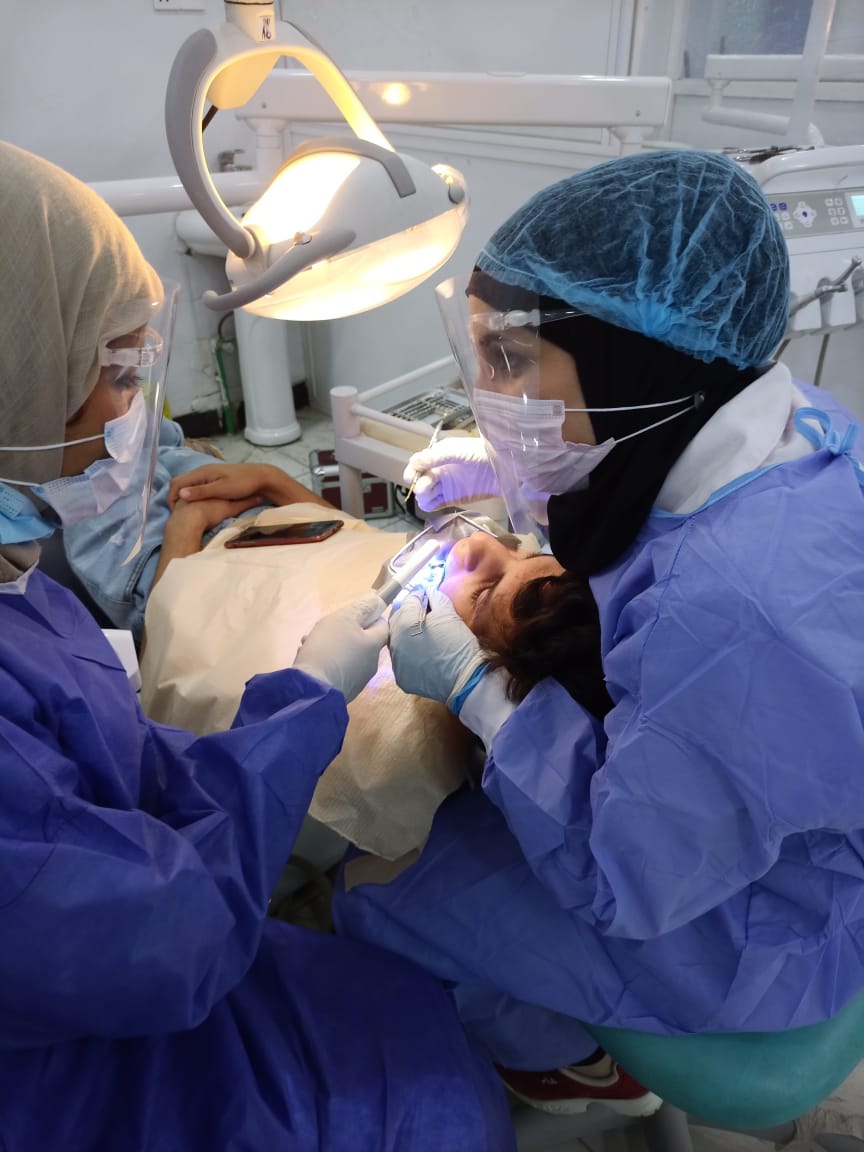 The College of Dentistry is considered to be one of the service colleges in many aspects. As the academic teaching staff offer services for examination and radiographic diagnosis, performing minor surgeries under local anesthesia within the college and major operations under general anesthesia in the province's hospitals for maxillofacial diseases or general surgery, as well as dental implants, gum disease operations and different operations using laser devices.
The academic teachers also provide consultations in hospitals and Laboratories of the Basrah Health Department, the college also has Histology Laboratory which receive histological biopsies in order to conduct histological tests by specialized doctors.
The college also takes x-rays for patients referred from health centers, such as OPG and CBCTS scans, at very low prices compared to prices in private clinics.
As for the educational clinics, the students treat the patients in all specialties and provide different treatments such as teeth extraction, gum cleaning, removable prosthesis and all kinds of dental fillings including Endodontic anterior fillings only and only the front of the removable orthodontic appliance, and concerning children, the students conduct preventive treatment to preserve the children's teeth as well as making dental fillings and cleaning for children's teeth.
The students work in the educational clinics is organized by a schedule and supervised by specialized dentists whose task is to follow the student step by step during the work, and there is an evaluation of each work done by the student.
The community service is not only about this, as the students and the academic teachers and employees conduct and perform a voluntary and service work, and field visits to orphanages, nursing homes, kindergartens, and the Child Cancer Hospital, and they make donations to needy families.